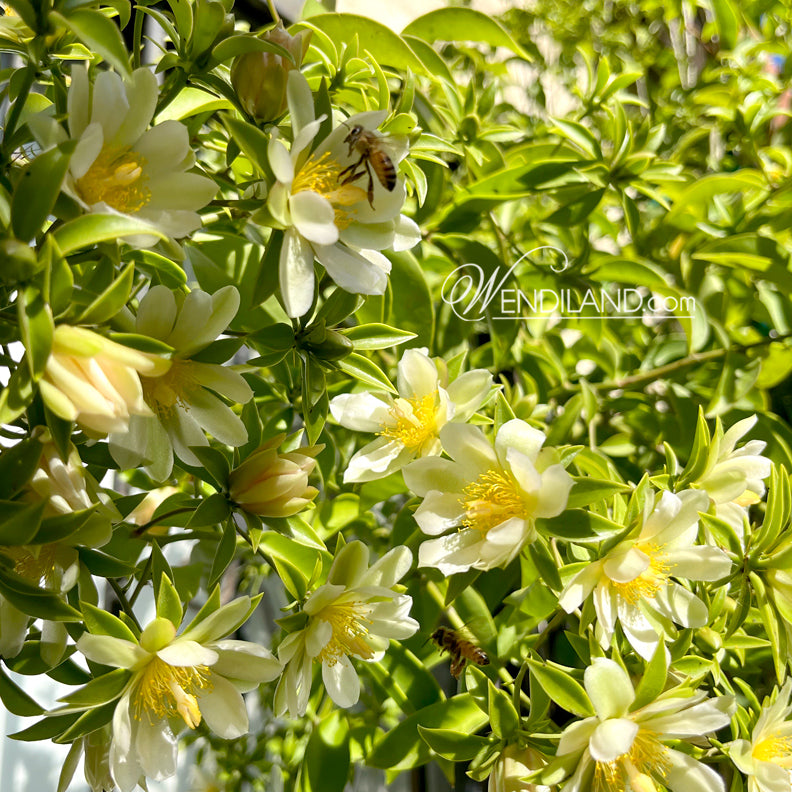 Barbados Gooseberry
$22.00
Product Description: 
Barbados Gooseberry (Pereskia aculeata) is a cactus vine with edible leaves and fruits.  The vine also goes by the name Lemonvine, and Rose cactus.  It is native to South America.  If not maintained the vine can grow to about 33FT long.  It grows well in ground, and in containers.  
In zone 10 this vine is full of flowers attracting lots of bees!  Flowers are fragrant.  This vine grows well in full sun to part shade.  Keep in well-drained soil, it can tolerate some dry spells, but will enjoy moderate watering, or lightly moist.
What's Edible?
Leaves and fruits are nutritious and edible!  Leaves are high in protein, it has a slimy texture when eaten raw.  Great in salads, smoothies, juices and stir fry!  The fruits are sour, but the sour taste will reduce when fruit turns orange yellow.  Can be made as jam.  It's not the most delicious of fruits, but it's highly nutritious!
♥ Barbados Gooseberry for the Pollinators♥

What You Will Receive:
1 Fully rooted plant.  Will be shipped with soil in pot.  Plant is about 4-8 inches tall. Care sheet will be included.

~~~
♥Our Growing Practice♥
We believe that growing high quality foods require high quality soil; therefore, the ingredients we use for growing are of higher standards compared to the conventional systems. All our plants are grown in full organic soil, GMO FREE, and are not treated with any chemicals or pesticide.