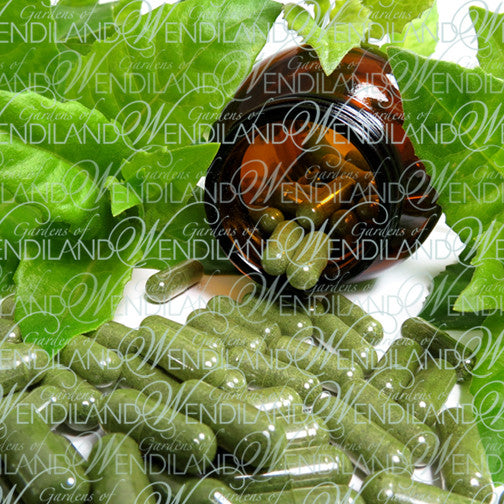 Blood Sugar Health Superfood Capsules ( Gynura Procumbens)
$19.75
`•.
☆.¸¸.
☆.•´
TAKE 10% OFF!

`•.

☆.¸¸.

☆.•´
We are excited to announce the launch of our new website, LeafTonic.com, dedicated to herbs & teas!  Click here to purchase this item with 10% savings site wide on your first order.  Enter code: WELCOME10 Valid one per customer, per household.

`•.☆.•´♥ º ☆.¸¸.•´♥`•.☆.•´♥ º ☆.¸¸.•´
Gynura Procumbens is an alkalizing vegetable that is rich in vitamins and antioxidants that are beneficial for improving blood glucose health, cholesterol health, blood pressure health, and overall wellness.*  It will also provides the energy boost you need on a day-to-day life.
This nutritious plant have been cultivated for generations in Southeast Asia, such as Malaysia, Thailand and Indonesia, for its beneficial properties.  
Our Gynura procumbens are grown sustainably without any chemicals, pesticides, herbicides or insecticides.  Each leaf is handpicked, carefully dried to preserve the vital nutrients (i.e., phytonutrients, antioxidants, and enzymes),* and retain it's rich green color.
Gynura procumbens supplement is made with 100% Gynura Procumbens, and nothing else. The vegan capsules are derived from vegetable cellulose. Comes in amber glass bottle so they stay fresh longer.  Take it with meal, or add to smoothies, juices, salads, any savory dishes to support a healthy lifestyle.  
>Discover more about Gynura procumbens through video.

*DISCLAIMER:
*These statements have not been evaluated by the FDA.

*This product is not intended to diagnose, treat, cure, or prevent any disease.

*Application of this information is at the reader's discretion and sole responsibility of the individual who has chosen to use herbal products. 

*When taken with prescription drugs please seek your physician for advice.