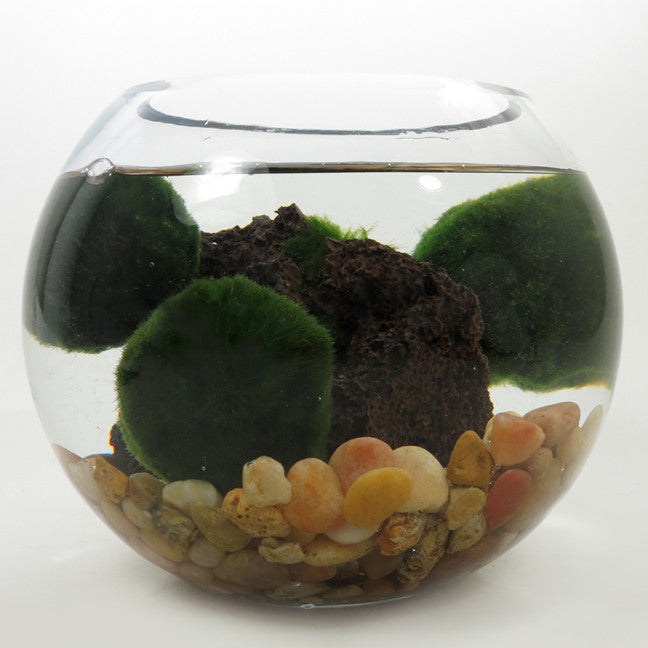 3 Large Marimos - DISCOUNTED, FREE SHIPPING!
$23.00
***♥PLEASE READ ABOUT SALE ITEM♥***
You will be receiving 3 Marimos and Free Shipping for the U.S.!  I am offering these way under my cost due to them being more fragile than others.  Some have a hallow center, and some can be easily split into a few pieces to make baby Marimos!  They can be tied to rocks as decoration, or piece together to form a "moss rug". If left as is, they will hold up the ball shape in water like you see in the photos. 

Keep in mind, a fragile Marimo is not unhealthy.  I would not send any Marimos that are unhealthy to you.  These just did not have enough time to grow together.  
Marimos are excellent for fish aquariums since they help purify water, limit the growth of algae along the tank walls, and produce oxygen for your fishes. 
What you will receive:
- 3 Marimo approx: 1"-1.25" diameter
- a caresheet for the Marimos. If this is a gift, a story about the Marimo will be included as well.
Photos show samples of the Marimos you will receive. Rocks and glass are not included.

~~~***~~~***~~~***~~~***~~~***~~~***~~~***~~~***~~~***~~~***~~~

♥What is a Marimo?♥
Marimo is a fluffy living green ball that symbolizes love and everlasting relationship. They can grow so slowly for a very long period. The largest Marimo found in the wild is the size of a softball, estimated to be about 200 years old! They are the national treasure of Japan, and they believe that Marimos will bring you good luck if you take care and bond with them. 
~~~***~~~***~~~***~~~***~~~***~~~***~~~***~~~***~~~***~~~***~~~
*********** I GUARANTEE your precious Marimos will arrive safe and sound with my special way of packaging for the cold winter months. :) *************