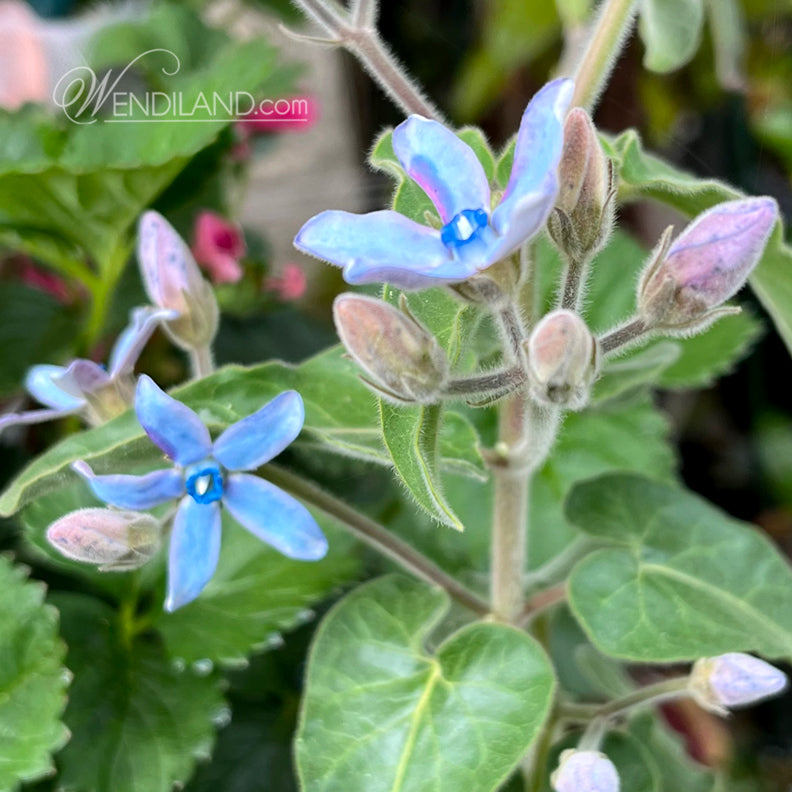 Heavenly Blue Tweedia (Milkweed)
$5.00
Product Description: 
Grow Heavenly Blue Tweedia has pastel blue flowers that you won't find often in nature.  These flowers will bring a range of pollinators to your garden, and make a beautiful floral arrangement. It grows 2-3 FT tall, likes regular watering in well drained soil.  Requires full sun to thrive.  It will tolerant some drought if the plant is well established.
Tweedia does not handle frost so it's grown as annual in climates colder than zone 10, or pant them in containers to overwinter indoor.  In zone 10 Tweedia may have some leaf drop in our damp winter down to 40F, with a few exceptional nights around 38F.
How to germinate:
Takes 2-3 weeks to germinate.  Sow seeds and cover seeds lightly with soil.  Heating mat may be used to speed germination. Transplant after the last frost date.

What you will receive:
20 count of seeds.
~~~
♥Our Growing Practice♥
We believe that growing high quality foods require high quality soil; therefore, the ingredients we use for growing are of higher standards compared to the conventional systems. All our plants are grown in full organic soil, GMO FREE, and are not treated with any chemicals or pesticide.