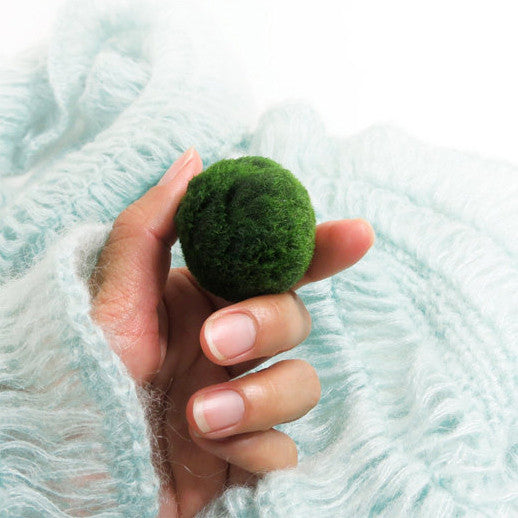 1 Large Marimo - HUGE DISCOUNT
$7.00
***♥PLEASE READ ABOUT SALE ITEM♥***
The Marimo looks no different than the one sold for full price. It is round and healthy. The only difference is this has a more hallow interior. Since Marimo is a living thing, each one is a bit unique in the way it grows. It's normal for Marimos to have a loose/hallow interior due to the way they grow. As long as you handle it with care, your Marimo will continue to grow in the years to come. Poking and pushing it around won't harm it at all, just don't apply pressure to it. :)
What you will receive:
- 1 Marimo approx: 1.25" diameter
- a caresheet for the Marimo. If this is a gift, a story about the Marimo will be included as well.

~~~***~~~***~~~***~~~***~~~***~~~***~~~***~~~***~~~***~~~***~~~

♥What is a Marimo?♥
Marimo is a fluffy living green ball that symbolizes love and everlasting relationship. They can grow so slowly for a very long period. The largest Marimo found in the wild is the size of a softball, estimated to be about 200 years old! They are the national treasure of Japan, and they believe that Marimos will bring you good luck if you take care and bond with them. 
~~~***~~~***~~~***~~~***~~~***~~~***~~~***~~~***~~~***~~~***~~~
*********** I GUARANTEE your precious Marimos will arrive safe and sound with my special way of packaging for the cold winter months. :) *************